Athlete Spotlight: Joshua Engel – Calgary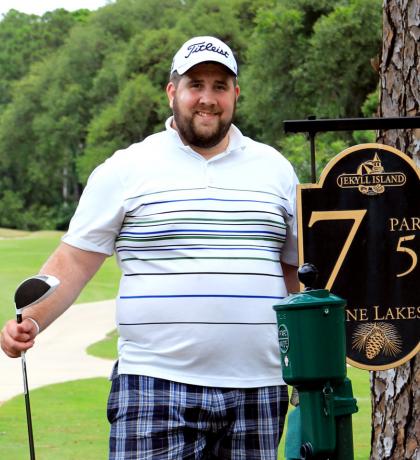 Joshua Engel is an athlete who lives and breathes golf. He began hitting balls at the Heritage Pointe driving range nearly 13 years ago and hasn't looked back since.
Engel starts each morning trying to hit a few balls or putts before starting his shift at the Silver Springs Golf and Country Club in Calgary. After work you can catch him hitting the links for another round, always looking to improve his skills.
Beyond practice he is dedicated to improving his game through watching YouTube videos and catching as many major tournaments as possible on TV.
His dedication is producing results and recently he was invited to participate in the 2017 Special Olympics North America Golf Tournament in Seattle where golfers from across North America will compete from June 26 – 28.
He will be joined by Allie Price, Andrew Chamczuk, and Tyler Chapman who will represent Special Olympics Alberta and ultimately Special Olympics Canada."MY GOAL IS TO PLAY MY BEST AND I LOOK FORWARD TO GREAT EXPERIENCE. I AM EXCITED FOR THE OPPORTUNITY TO PLAY AND TO REPRESENT CANADA." – JOSHUA ENGEL ON SONA 2017
As a Level V golfer, Engel will compete in the individual stroke competition. He is no stranger to golfing in the United States as a few years ago he spent a winter with his family in Georgia and has played numerous courses in California over the years. Engel played the courses at the infamous Jekyll Island Golf Club, which he described as some of his favourites.
Dan Engel, Joshua's father, caddies for Joshua during his competitions and says that "Joshua has been doing a lot to prepare for the tournament including getting his clubs regripped, tweaking his swing, and playing as much as he possibly can," adding that "when Josh zeroes in on something he does it to the best of his ability."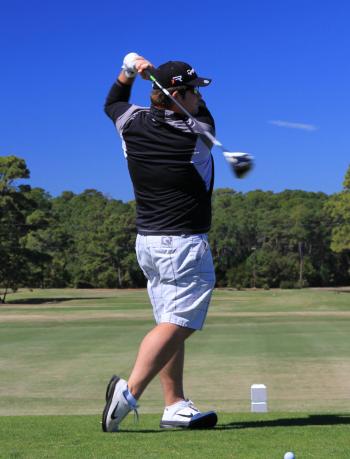 Joshua has been involved with Special Olympics for 20+ years and has really enjoyed meeting new friends, working with amazing volunteers, and improving his golf skills stating that "the coaches are really helpful and I have been lucky to travel for so many tournaments" Engel maintains that "[Special Olympics] has a great atmosphere and I have made a lot of friends."
"AS A PARENT WE TELL NEW PARENTS THAT [SPECIAL OLYMPICS] IS CONTAGIOUS. YOU WANT TO BE INVOLVED WITH EVERYTHING YOU CAN. IT IS A SPECIAL FAMILY WITH SOME AMAZING PEOPLE." – DAN ENGEL
Joshua has a busy month ahead as he will also be competing in Medicine Hat for the 2017 Special Olympics Alberta Summer Games where he will look to defend the gold medal he won at the 2013 Games in Devon. This accomplishment earned him a spot on Team Alberta for the Special Olympics Canada 2014 Summer Games in Vancouver. With another strong performance Engel can earn a spot on Team Alberta for the 2018 Summer Games in Antigonish, Nova Scotia.