Jessica McLean is Serving Smiles at Safeway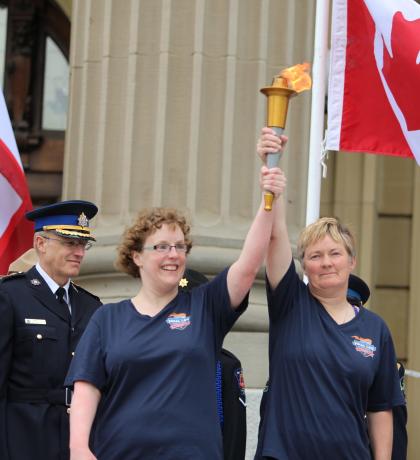 If you ever wondered whose smiling face you saw that day at the swimming pool or behind the till at Safeway Bonnie Doon, we have the answer for you: it is the one and only Jessica McLean.
For the past 17 years, Jessica's positive energy and her hard working attitude have defined her tenure with Special Olympics.
She is someone who is always happy to participate, she is a leader in her community, and she has become a role model for other athletes and other employees.
Jessica joined Special Olympics Alberta after her friend and training partner, Melissa Simaeys invited Jessica to watch her play softball.
And from that moment Jessica was hooked.
She went home, filled out the form, and returned it that same day.
Bocce, snowshoe, and swimming are the three sports that Jessica is currently playing, but she admits she does not have a favourite, as each offers her a chance to train at different times of the year.
"Snowshoeing gets me out in the winter and [with] swimming – I love being in the water," says Jessica.
Jessica's positivity has allowed her to grow as an athlete and motivated her to achieve success at every level of competition she has played at.
She has competed at National Games twice as a member of Team Alberta swimming.
At both the 2010 Summer Games in London, Ont. and the 2014 Summer Games in Vancouver, B.C. Jessica was able to swim her best and earn medals.
But despite her athletic accomplishments, Jessica stated that her greatest achievements in Special Olympics are "meeting new friends and getting to see places I haven't seen before."
Traveling is one of Jessica's favourite activities and any chance she gets she is making trips to other countries in Europe and around-the-world.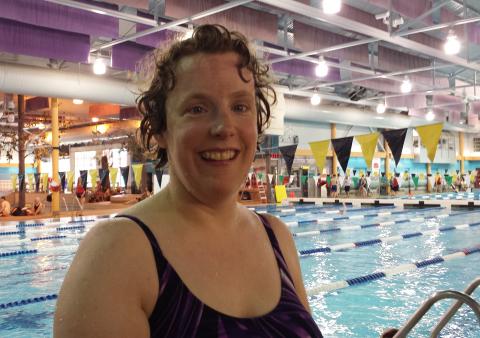 Not only has Jessica's optimistic outlook helped her grow as an athlete, but it has also translated to the workplace.
Since 2012, Jessica has worked as a cashier at Safeway – a job she enjoys because she gets to chat with the customers and work with great co-workers."[SAFEWAY] IS LIKE A REALLY GOOD ENVIRONMENT, ESPECIALLY AS A SPECIAL OLYMPICS PLAYER," SAYS JESSICA.
From June 20 to July 3, 2019, Sobeys stores will come together from coast to coast (excluding Quebec) to support Special Olympics across Canada with its second national in-store check-stand fundraising campaign.
Customers can support the campaign by donating $2 at the check-stand.
Today, Sobeys and Safeway stores across the province will host Special Olympics Alberta athletes like Jessica for their second national Food Fair.
"STUFF LIKE [FOOD FAIR] HELPS SUPPORT ME TO GO TO PROVINCIAL GAMES AND STUFF, SO I'M HAPPY," SAYS JESSICA. "THANK YOU [SOBEYS] FOR YOUR SUPPORT AND BEING ONE OF THE SPONSORS – IT HELPS A LOT!"
Visit select stores from 11 a.m. to 3 p.m. today to try some summer samples, meet local athletes and have your donation to Special Olympics go twice as far, with Sobeys Inc. matching all donations up to $150,000.
Special Olympics athletes are employed in stores from coast to coast – helping Sobeys build a powerful understanding of how to create a diverse and inclusive workforce.
Jessica is proud to be a Safeway employee and is encouraging everyone to come out to the Summer Food Fair today.
"It's a great place for people, people with intellectual disabilities too," says Jessica. "It's like open for everyone."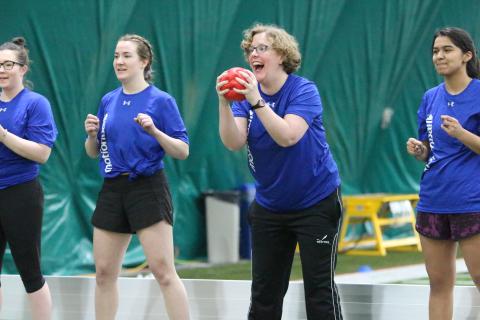 Visit specialolympics.ca/sobeys for full campaign details and head to your local Sobeys or Safeway today and meet athletes with a great smile, like Jessica.