Meet the Pack: Amber Harriman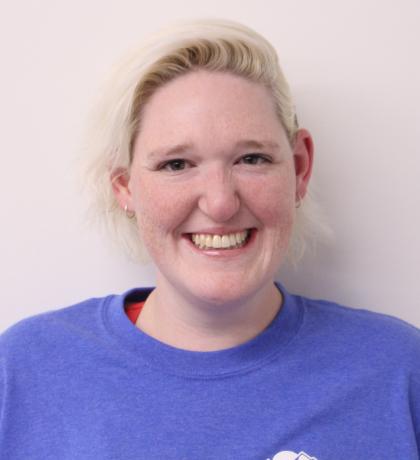 Amber Harriman is set to lace up her figure skates as she joins Team Alberta 2020 for the Special Olympics Canada Winter Games in Thunder Bay, but this time she will be doing so as a world champion.
As a member of Team Canada's rhythmic gymnastics team in 2019, Amber Harriman put on spectacular performances in every single event.
She graced the podium seven times and walked away with seven gold medals.
"Just like the theme song for the 2019 Special Olympic Summer World Games in Abu Dhabi which says I'm right where I'm supposed to be – inning seven gold medals was just the icing in on cake," says Harriman. "Which proved I was right where I was supposed to be!"
Amber will once again represent Alberta on the national stage, but this time for figure skating.
This is Amber's first time competing at Nationals for figure skating and she will join a dazzling group of seven skaters set to make Alberta proud in Thunder Bay.
"IT MEANS MORE TO ME THAN WHAT I CAN EVEN PUT INTO WORDS," SAYS AMBER. "I AM PROUD TO BE AN ALBERTAN AS WELL AS A CALGARIAN, AND MOST OF ALL A CANADIAN."
She is ready for the challenge and has been training with the Lake Bonavista Figure Skating Club along with some off-ice training as well.
"I have two fantastic coaches there that push me to be the very best I can be," says Amber. "I am also doing ballet classes they're and working on (my) strength and core at the YMCA in Quarry Park on my own."
Amber's coaches CJ Fernet and Elizabeth Bolzen helped her pick a new program to perform to and they have been working to Amber her perfect her routine.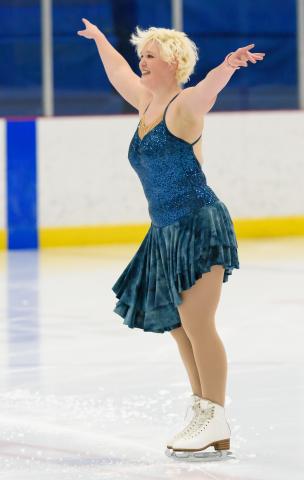 Her ballet and yoga classes, along with skating four times a week, are certainly helping prepare Amber for Nationals.
Amber also has found plenty of inspirational figures in the sports she plays, many of who have found the same amount of success she has on the World's biggest stages.
"I look up to female athletes in all sports, they help me to pursue the sports I love like Kaetlyn Osmond, Tessa Virtue, Aly Raisman, and Simone Biles."
Amber got her start in skating at an early age when she was just seven at the Wild Rose Figure Skating Club.
She added that a family friend got her involved and she loved it, skating for another seven years until she got back into with Special Olympics.
And she has received plenty of support from her family along the way in her pursuit of excellence in athletics.
Beyond her dedicated practice regimen, Amber has been maintaining a good diet, sleep schedule, and positive mental reinforcement.
If anyone can transition from dominating one sport to another, it's Amber Harriman.
Amber is ready give it her best at Nationals for Team Alberta and we can't wait to see her perform there. Please send Amber your well wishes as she makes her final preparations for Thunder Bay!