Meet the Pack: Anthony Strasser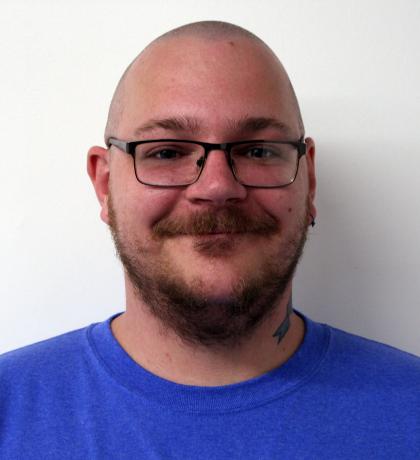 Anthony hasn't been playing floor hockey long, but he picked it up naturally and has worked hard to become a strong player on the team.
He joins a number of players on the Special Olympics Alberta-Wetaskiwin team that will be making their Nationals debut in Thunder Bay.
The Wetaskiwin team has been training together out of the Manluk Centre, where they have been working on their cardio and doing kettlebell training.
On his own Anthony has been working on developing better endurance and has been fixated on increasing his stamina.
He says that losing weight and improving his conditioning have been things he has been focusing on in anticipation of his first National Games.
After being involved with Special Olympics for six years, Anthony doesn't take the opportunity to represent Team Alberta for granted.
"IT MEANS THE WORLD TO ME THAT I WAS CHOSEN TO REPRESENT THE BEST PROVINCE," SAYS ANTHONY.
All of Anthony's hard work has paid off and says his inspiration to push himself in athletics comes from his kids, Leah and Malachi.
He is also appreciative of his best friend and brother, Lawrence who got him involved in Special Olympics.
Now 31, Anthony is excited for the new experience that will be competing in Thunder Bay along with all the new friends and people he'll meet.
As humbled as Anthony is for making Team Alberta, he has bigger dreams of one day making Team Canada and says that thought gives him butterflies.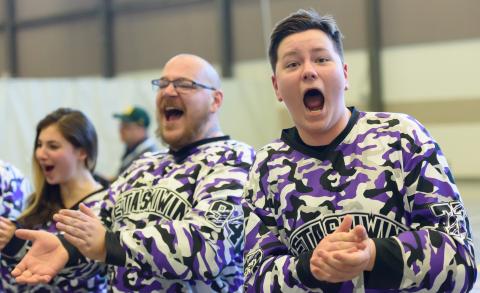 Anthony has been training hard to reach those goals, but says it can be challenging balancing his time and has to really flex his time management skills to give enough time to train, work and be with his family.
"On my spare time I've been training by myself," says Anthony. "It's hard for me to train with others because I have a full time job."
Giving up is not an option for Anthony, who is pushing himself to be the best athlete he can be in preparation of the biggest stage in country.
We're positive all his hard work has been worth it, so join us in wishing Anthony the best of luck in Thunder Bay!