Meet the Pack: Brandon Senkiw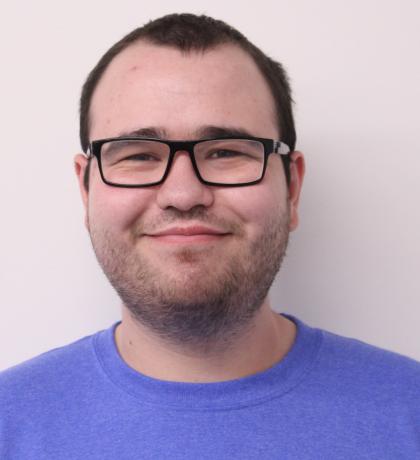 At just 24-years-old, Edmonton's own 5-pin bowler Brandon Senkiw is ready to step into the spotlight at his first Nationals next month in Thunder Bay.
Our Meet the Pack series continues with one of our youngest Team Alberta bowlers in Brandon who after 11 years in Special Olympics is ready for the next level of competition.
"It makes me feel proud of myself," says Brandon.
Winning a gold medal is at the top of Brandon's list, but he also just wants to have fun and take in the experience.
While this may be Brandon's first Nationals experience, he is no stranger to thriving under pressure, having won the gold medal at the Special Olympics Alberta Winter Games 2019 in Calgary.
To help prepare himself, Brandon is training out of the Bonnie Doon Lanes in his hometown of Edmonton with the help of his dad, Casey Senkiw who is also a coach for Team Alberta.
The two have been working on keeping the ball going straight down the lane at the alley, keeping Brandon's thumbs on tip of the ball, and letting go with both hands at the same time.
Brandon has a close relationship with his father and looks up to him as a role model and a bowler.
He dove into why he looks up to his dad and other athletes:
"Dad is my bowling hero because he teaches me about bowling and Connor McDavid is my hockey hero because he brings me good luck."
Beyond working on his bowling game, Brandon has been improving his cardio and has been eating healthy to ready himself for Nationals.
"I'M TRYING TO EAT MORE VEGETABLES AND FRUITS TO STAY HEALTHY AND ALSO DRINK LOTS OF WATER TO STAY HYDRATED," SAYS BRANDON. "I GOT A NEW BIKE TO EXERCISE."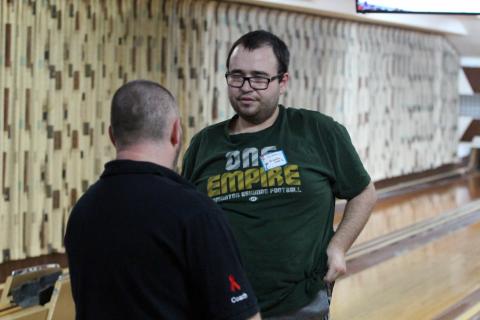 Brandon can only help his team so much when he bowls, so he tries to be the best teammate he can possibly be by staying positive and cheering on his teammates.
Being a part Special Olympics has been a great experience for Brandon and he loves the positivity from not only the athletes, but also the fans who are constantly cheering everyone on at the events.
All of the friends he has met at bowling and his family help motivate Brandon to be the very best athlete he can be for Team Alberta and hopefully one day, Team Canada.
Join us in wishing Brandon the best of luck in Thunder Bay!