Meet the Pack: Brock Jesse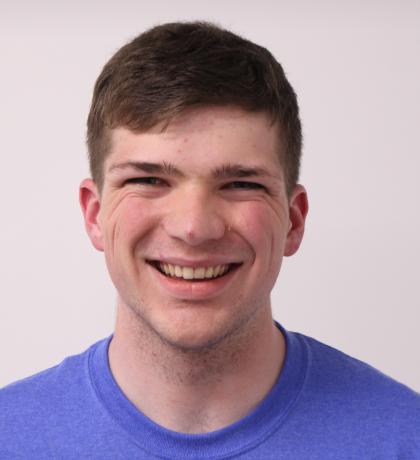 Team Alberta's influx of young talent extends to the cross-country skiing team with the addition of Brock Jesse.
It will be Brock's second time competing at Nationals after a stellar debut in 2016 at the Special Olympics Canada Winter Games in Corner Brook.
At just 16-years-old he was able to compete with the country's best, reaching the podium multiple times.
"I won two silver medals in cross-country skiing 500m and 1k classic races and one bronze medal in cross-country skiing 2.5k classic race," says Brock.
At 10-years-old Brock got his start with Special Olympics through his Phys Ed. program.
Now 20, and with nine years of experience under his belt, Brock is working to represent Canada at Worlds with the dream of becoming a world champion cross-country skier.
As for the upcoming Nationals, Brock wants to achieve personal bests in each of his three races and win some gold medals this time around.
"I am proud to be able to represent Alberta on the national stage. I am looking forward to experiencing the games," says Brock.
To get to that point he is training with his dad Shawn Jesse, who is the Head Coach for Team Alberta cross-country skiing.
More specifically, Brock trains out of his hometown of Cochrane and has an intense training regimen.
This includes running two-to-three times per week, which allows him to compete in nine trail races when there is no snow on the ground.
Brock also roller-skis, hill polls, rides bikes, and follows a strength training program from his fitness instructors in Cochrane.
Outside of physical training, Brock tries to maintain a healthy, balanced diet, rest well, and work on his mental training and mindset.
Brock is clearly motivated to become the best skier he can and build on his competitive mindset a little more each day.
"I AM ALWAYS LOOKING TO IMPROVE MY TRAINING AND SEEK OUT ADVICE ON THINGS I CAN CHANGE OR ADD TO MY PROGRAMS," HE SAYS. "I GOT SOME ADVICE ON HOW TO IMPROVE MY STRETCHING, BALANCE AND TECHNIQUE."
He also discussed his role models, including a Calgary Flames legend.
"In sports, I have always looked up to Jarome Iginla because of the player he was on the ice, as well as the leader he was off the ice," says Brock.
Brock is inspired by his professionalism and genuine stature, which is how he too wants to carry himself as an athlete.
He says that his motivation in cross-country skiing comes from racing against his teammates and competitors, but also that is comes from within.
Brock says he's always trying to best himself and beat his last time.
Although it's not all competitive spirit for Brock, as he's met new friends through Special Olympics and says the environment is supportive.
And he has a message for people who haven't seen any Special Olympic competitions.
"Just watch some of the sports and competitions and see what our athletes are capable of. We are much more than capable, we are people like everyone else."
Brock Jesse is bringing some incredible dedication and competitive experience that we love to Team Alberta, so join us in wishing Brock good luck in Thunder Bay!