Meet the Pack: Donald Bootsma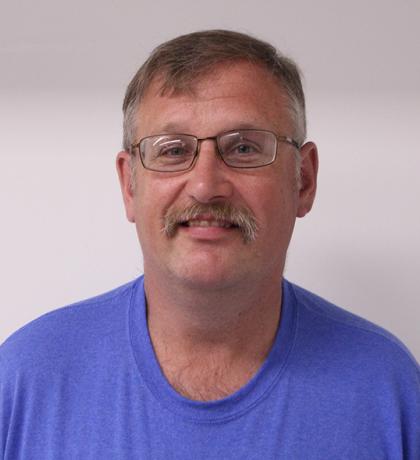 Donald is one of our most experienced curlers at Special Olympics and he will finally be getting his chance – at 56 years-old – to represent Alberta at his first ever Nationals in Thunder Bay.
Entering his 30th year with Special Olympics, Donald is thrilled with attending his first Nationals and the chance at competing against the nation's best.
Although, Donald is most excited about meeting new people within Team Alberta and the rest of the Canadian athletes from across the country.
This has been a highlight for Donald throughout his tenure with Special Olympics.
Donald has only been curling for 14 years and he has dreams of growing his game to the level where he could take on more responsibility in a larger role within a team.
"I WANT TO BECOME A SKIP IN CURLING," SAYS DONALD.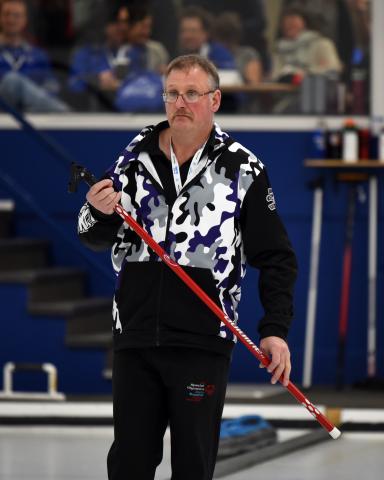 To achieve these goals Donald has been fixated on mentally preparing each time he throws the rock and ensuring his throws have the proper weight behind them.
During the summer months without ice to practice on, Donald stays active at his job doing manual labour at Co-op, as well as playing bocce with Special Olympics Alberta-Wetaskiwin.
Likewise, Donald has been training hard at the Manluk Centre in Wetaskiwin where he lifts weights twice a week and swims laps in the pool.
The team is now back on the ice and will hit the rink on November 23 at the Glen Allen Recreation Centre for their sport-specific training camp.
Donald says being part of a team is the most rewarding part of being an athlete with Special Olympics and loves the responsibility and forming new friendships that comes along with it.
This year Donald was recognized as the Special Olympics Alberta Male Athlete of the Year for his leadership, positivity, and support for others on-and-off the ice:56-year-old Wetaskiwin curler Donald Bootsma is a leader on-and-off the ice and these qualities helped inspire his team to victory at the 2019 Provincial Games. Donald has an incredible work ethic that has allowed him to transition into a skip role with his Wetaskiwin curling team. While he has been curling for 14 years, he is still motivated to learn new skills like reading and calling the ice. He is a respectful teammate, opponent, and friend. If you ask anyone about Donald Bootsma you will be greeted with a smile and a positive remark.
Community is what Donald describes as why he's remained in Special Olympics for this long.
Donald thinks there is a place for everyone at Special Olympics with so many sports to join and the high level of competition for those looking for the challenge.
We think Donald is ready to take on the challenge. Join us in wishing him the best of luck in Thunder Bay.