Meet the Pack: Dylan Deuchar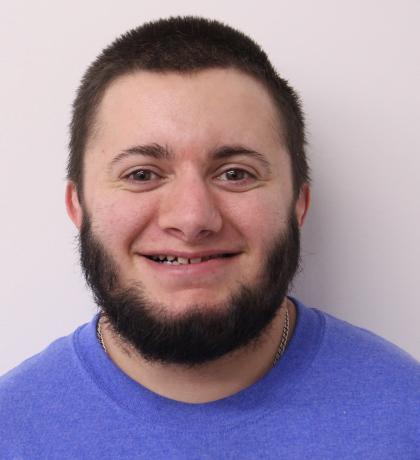 Rounding the corner on the way to Thunder Bay for his third Nationals is speed skater, Dylan Deuchar.
Dylan joins a team of four other incredible speed skaters who will have an edge in experience when they grace the ice for the 2020 Special Olympics Canada Winter Games.
In 2008, Dylan suited up for Team Alberta in Quebec City and did so again in 2012 for the Nationals in St. Albert.
Dylan is excited for another shot on the national stage and while he is focused on medalling again, he wants to execute the best skating of his life.
He was able to win a gold, silver and bronze in Quebec City and added to that total when he took home two golds and a silver medal in St. Albert.
"I WOULD LOVE TO WIN A GOLD MEDAL AND BE ON TV FOR ALL MY FRIENDS AND FAMILY TO SEE," SAYS DYLAN.
A native of Red Deer, Dylan does his training out of the Red Deer Speed Skating Club, as well as training with Special Olympics Alberta-Calgary at the YMCA.
He has been working on a few things to help him accomplish his goals for Nationals this year.
"Get lower when I skate and I could lose some weight to help my breathing and make skating easier," says Dylan.
In Red Deer, Shawna Pearman, Head Coach for Team Alberta speed skating, has been working with Dylan with assistance from her daughter, Maddison Pearman who is a coach with SOA-Calgary.
Maddison Pearman is not only someone who is helping Dylan improve his skating, but she is also someone he looks up to as a role model.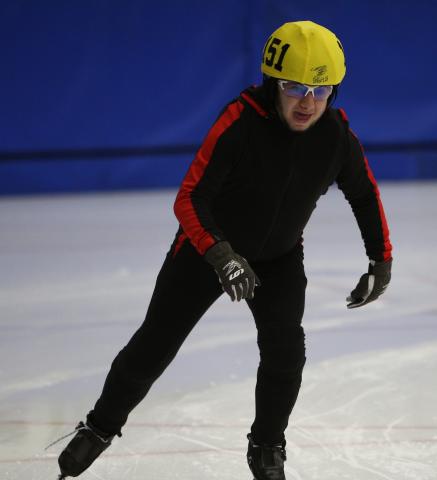 He also looks up to Jessica Gregg, another accomplished speed skater, who won a bronze medal at the 2010 Olympics in Vancouver.
Outside of his on-ice training, Dylan has been doing some dryland workouts, which includes riding his bike and going to the gym to strengthen his arms and legs.
Dylan is excited to be back at Nationals, adding that it makes him proud and happy to be able to make Team Alberta.
He also said this about his skillset and the experiences he has with Special Olympics:
"I'M SMALL BUT MIGHTY AND I LOVE MAKING NEW FRIENDS ON MY SPECIAL OLYMPICS ADVENTURES."
Dylan first fell in love with the winter sports playing hockey, but thought he was too small, so he shifted his focus to speed skating – something he has been passionate about ever since his mom registered him for Special Olympics.
Now in his 15th year with Special Olympics, Dylan wants to speed skate and compete for as long as he can.
After competing in so many Nationals for Alberta, Dylan tells other athletes to enjoy every minute because it goes by way too fast.
He has loved his time with Special Olympics so much that he thinks everyone should try it.
"Go for it! It's so awesome and makes you feel great inside and out – plus you make new friends."
Join us in wishing Dylan the best of luck once again at Nationals in February.