Meet the Pack: Eleanor Saubak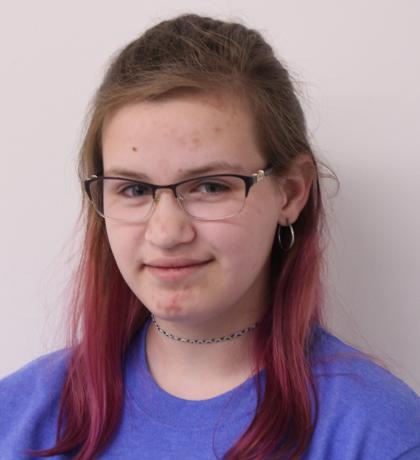 The youngest Team Alberta figure skater this year has been skating since she was five-years-old and, now at 14, Eleanor Saubak will be looking to make the most of her first National games.
After skating with Special Olympics for the past six years, her experience proved to be extremely beneficial, as she was able to overcome the challenges of going to the Special Olympics Alberta Winter Games 2019 in Calgary and, was able to secure a gold and silver medal to vault her into qualifying for Nationals.
Eleanor feels honoured to be selected to represent Team Alberta and says her goals for the competition are to skate a clean program and get a personal best score.
She draws inspiration from other figure skaters that she looks up to and, had this to say about those athletes:
"I am inspired by skaters like Joannie Rochette, Kaetlyn Osmond, Kurt Browning and Tessa Virtue. They all bring a special energy to their skating that I love."
Getting to the world stage is something she also aspires to get to and would one day like to represent Canada and get onto the podium.
To help her reach that goal, Eleanor has multiple coaches helping her perfect her game which, includes Special Olympics coaches Barb Prystai, and Nanton coaches Lindsey Lord, Leanne Woodcock and, Rob Mullaney.
Eleanor trains in a few cities and has her spring and summer training sessions in Chestermere with Heather MacFarlane where she's working on having clean elements in her program and to make sure her timing with her dance is correct.
Her training doesn't stop there, as she has been working on improving the mental aspect of her game with visualization.
Additionally, Eleanor has been eating healthier foods and increasing the amount of dry land exercises she does every week.
Even though she's only been with Special Olympics for a short time, she's loved her experiences so far and had this to say about the program:
"SPECIAL O HAS A VERY POSITIVE ATMOSPHERE AND EVERYONE IS WELCOMED AND ACCEPTED AT THEIR SKILL LEVEL. I LIKE ALL THE VOLUNTEER COACHES AT SPECIAL O, THEY ARE GREAT!"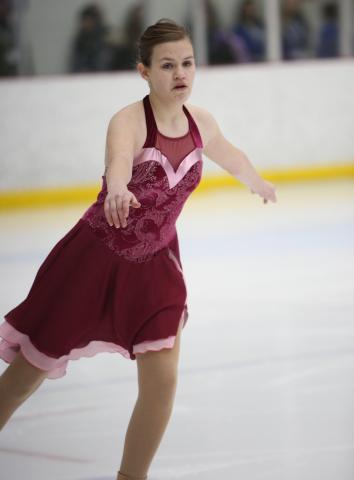 Eleanor is one of rising stars at Special Olympics and if anyone can make a splash for Team Alberta in Thunder Bay, it's her!
Join us in wishing Eleanor the best of luck at her first ever National Games!