Meet the Pack: Faye St. Onge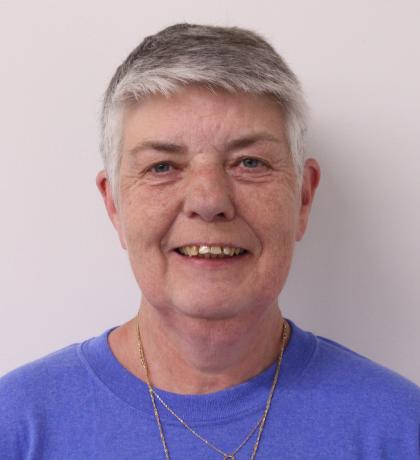 Faye is one of our longest tenured coaches at Special Olympics Alberta and she has been with sharing her wisdom with our athletes for 33 years.
Originally, Faye got her start with Special Olympics when she enrolled her daughter Jody in the 5-pin bowling program in Calgary.
The whole family quickly fell in love with the atmosphere Special Olympics provided and they established relationships with other volunteers, coaches, and athletes.
"THE ATHLETES ALMOST BECOME YOUR OWN KIDS AND YOU WANT TO SEE THEM DO THEIR BEST," SAYS FAYE. "IT'S JUST SOMETHING THAT WE CAN'T STEP AWAY FROM."
The family has since moved to Camrose where they continue their heavy involvement with the organization.
Faye's daughter Jody now volunteers all across Camrose and Faye says without Special Olympics and the relationships she has formed, they do not think their daughter would have been able to come out of her shell, the way she has now.
While Jody has grown a lot through her experiences with Special Olympics, Faye feels that she has grown just as much.
Faye says that the one thing Special Olympics has taught her is patience and that the relationships she has formed have grown so strong that she is referred to mom quite often by her athletes.
The overall growth of her athletes has been gratifying to watch for Faye on their road to the National Games.
In fact, one of the bowlers, Aleena Lazar has grown from a shy athlete with a quiet personality to someone who is willing to show off her creativity, giving the 5-pin team their name, the Camrose Strike Force.
Faye says that's been one highlight of many during her tenure and has always appreciated watching her athletes gain confidence.
But by far the best moment for her was in Calgary when Camrose Strike Force won gold at Provincials, and described that moment when they found out they won:
"I'VE NEVER SEEN THEM MOVE SO FAST IN THEIR LIFE – THEY WERE SUPER EXCITED," SAYS FAYE. "WE TOOK OUR PICTURES AND GOT TOGETHER WITH ALL THE COACHES, PARENTS AND ATHLETES THAT WERE THERE AND WE ALL HAD A GOOD CRY."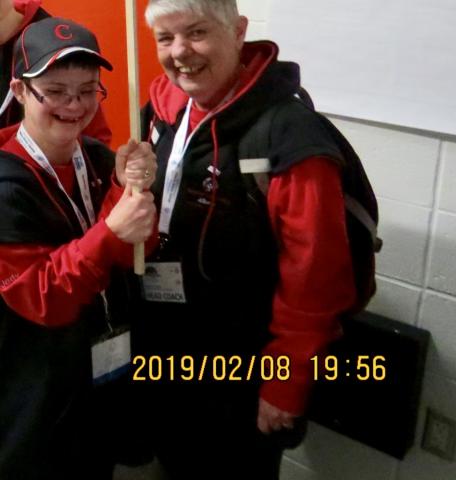 This group for Faye has been special who stated that their team spirit and comradery have genuinely meshed together making them not only a cohesive team, but a group of friends.
She recalls a moment from Provincials where the team was unable to perform well on Saturday and she called a group meeting to try and gather the team for Sunday's games that counted towards team medals.
After the meeting Faye remembers an athlete saying that if they had a bad frame or game it wouldn't bother them because they knew they could count on the rest of the team to bail them out.
That united front allowed them to win the gold and it was as Faye would say a bonus and says that that positive attitude is what her expectations are for her athletes.
"You go to have fun and make new friends and if you win a medal or a trophy that's a bonus."
Faye and the Camrose Strike Force will be bringing that perspective to Thunder Bay, so join us in wishing Faye and her bowling squad the best of luck at Nationals!