Meet the Pack: James Scott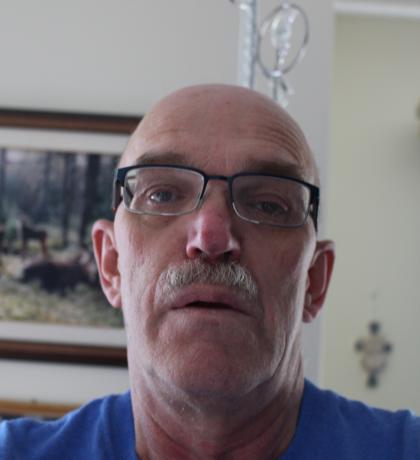 Grande Prairie's James Scott will represent Team Alberta at the Special Olympics Canada Winter Games 2020 in Thunder Bay and his 28 years of experience will be critical in motivation the speed skating athletes.
He got his start with Special Olympics after enrolling his daughter Francene and after finding out that the program needed more volunteers, he dove at the chance to hit the pool as the new swim coach.
Outside of swimming laps in the pool, James also coaches 5-pin bowling at the local affiliate in Grande Prairie
Signing his daughter up for Special Olympics was one of the best things for her confidence according to James.
Not only has James found that Francene has become more outgoing and confident, but he has noticed these attributes in a lot of his athletes.
His daughter's hard work and training have paid off immensely for her, as she has attended three National Games where James has gone as either a coach or manager for all three.
The two were even part of the first Canada Games where Special Olympics were included in London, Ont. back in 2001.
But one of the most memorable experiences was at the 2004 Nationals in Prince Albert where his daughter was interviewed by TSN for a TV special.
"I'VE ALWAYS ENJOYED THE GAMES, ANYTIME I'VE GONE AND JUST LOOKING FORWARD TO ALL THE ATHLETES DOING AS BEST THEY CAN," SAYS JAMES. "AND ALSO SEEING AS TO HOW THEY GROW AT THESE GAMES, BECAUSE SOME HAVE NEVER BEEN TO A NATIONAL GAMES, AND YOU CAN JUST SEE THEM GROW BECAUSE OF THE CONFIDENCE OR COMPETING ON A NATIONAL LEVEL."
Coaching Special Olympics has been rewarding for James who says the athletes are always excited to be there, never talk back to him, and give him everything they have when they are practicing.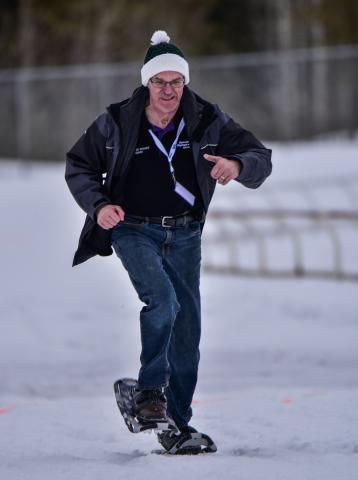 "They love training and they love competing and they like to win, but it doesn't matter if they win or not. As long as they've competed and they tried their best is all that matters. Like their sportsmanship is top-notch, it's 100%, and that's one thing I've learned, I've learned to be a better sportsman, because of the athletes."
James has found that the social aspects of being part of a team through Special Olympics have really allowed his athletes to blossom into more confident people.
Which has propelled them to further step out of their comfort zones and find part-time and full-time jobs.
A perfect example of building confidence through Special Olympics has been his experiences with one of his swimmers, Sarah.
When he first started coaching Sarah three years ago, she was a quiet and reserved person that you could barely get a word out of according to James.
But know she's grown into an outgoing and confident person and her parents say that's all because of her time in Special Olympics.
Without coaches like James volunteering their time and working with our athletes, we wouldn't see such tremendous growth in all aspects of their lives.
Please join us in wishing James the best of luck in Thunder Bay!