Meet the Pack: Kennedy Zaytsoff
Meet the Pack: Kennedy Zaytsoff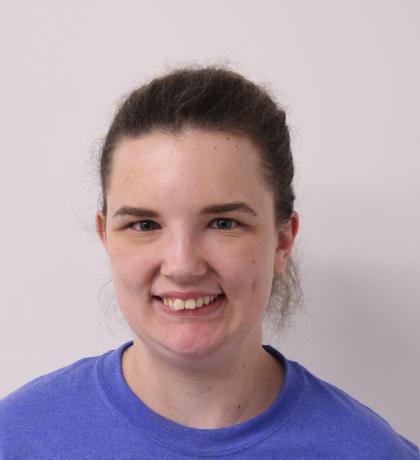 "A dream can be what wakes you up in the morning and keeps you going every day, whether things are going great or not. You have that dream; you have that passion inside you that you keep pushing forward." – Kaetlyn Osmond
Team Alberta figure skater Kennedy Zaytsoff is someone who epitomizes passionate, hard-working, and the never give up attitude that summarizes these words from Olympic champion, Kaetlyn Osmond.
The Strathmore-based skater has been competing on the ice with Special Olympics for 13 years.
Her hard work has paid off as she competed at the 2012 Special Olympics Canada Winter Games in St. Albert, where she earned both a gold medal and silver medal.
She would carry that momentum into the 2013 Special Olympics World Games in PyeongChang where she added to her medal count picking up two more gold medals.
Kennedy returned to the National team in 2017, again winning a gold and silver medal in Corner Brook.
Now 24, her goals this year are quite similar to the last time she went to Nationals: Kennedy would like to win gold again and qualify for Worlds and represent Team Canada again.
She has been tweaking her program to help achieve those goals at the Nanton Skating Club.
Barb Prystai, Team Alberta's Head Coach for figure skating, along with some of Kennedy's other trainers have outlined some goals and some improvement areas for Kennedy to work on in her preparations for Nationals.
"They said I need to improve on my cardio and the artistic side of my program," says Kennedy. "They also said I need to be more consistent on my axel and on my combo spin."
Kennedy has also been working on improving her mental training.
She says that she can get inside her head too much when she skates.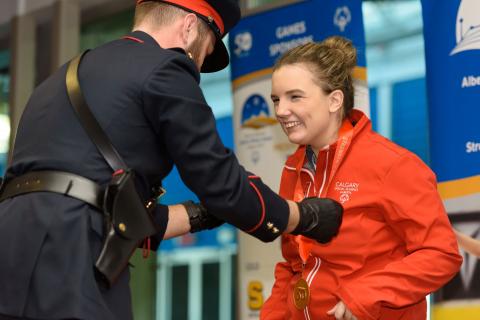 To combat this, Kennedy has been visualizing her program before she takes this ice.
Kennedy says that the strongest part of her figure skating is her toughness, which has helped her win plenty of medals and she is aiming to add more in Thunder Bay.
Kennedy got her start in Special Olympics through the encouragement of her dad and cousin who pushed her to try it out.
And throughout her journey she has been inspired by some of Canada's legendary figure skaters.
"My inspiration is seeing other skaters grow and achieve greatness I have a few: Lindsey Lord (my coach), Tessa Virtue, Scott Moir, Kaetlyn Osmond, and Patrick Chan are the people I look up to because they are so passionate and motivated at what they do that it makes me want to do the same."
Kennedy had the chance to skate with some of her heroes including Tessa, Scott, Kaetlyn, and Patrick as she was selected to participate in Rock the Rink in Calgary on Oct. 16.
She added that she has always loved being a part of Special Olympics, especially all of the opportunities that have come with being an athlete like her incredible experience at Rock the Rink.
Even with this being her third Nationals appearance, Kennedy doesn't take the opportunity for granted. She had this to say about making Team Alberta again:
"IT MEANS THAT I GET TO COMPETE ON A NATIONAL LEVEL IN FRONT OF MY FAMILY AND FRIENDS CHEERING ME ON. THAT'S A DREAM COME TRUE!"
We wish Kennedy a great skate as she continues her preparations for Nationals.