Meet the Pack: Kim Roasting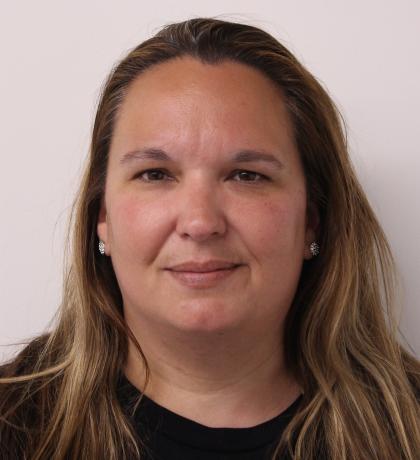 For Kim Roasting, getting involved with Special Olympics started as a gesture to help her uncle who was an athlete, but quickly blossomed into a love for coaching.
"I [volunteered] for about 10 years and then moved to Alberta and, something was just missing, so I joined here in Wetaskiwin and been here ever since," says Kim.
Kim has plenty of experience coaching both floor hockey and softball during her tenure with Special Olympics and she will be the Associate Coach for the Team Alberta Wetaskiwin floor hockey squad.
Now in her 20th year with Special Olympics, Kim will going to her first National Games as part of Team Alberta and she is excited for the opportunity, but also a little nervous for her team that has worked so hard to get there.
"We've been training really hard and I want them to do their best, but you know, there's a chance that we may not do our best there, but under pressure, we work really well."
Although, Kim is excited for the Games and reflected on when her extremely enjoyable experience at the Provincial Games in Calgary with her son Kolby and stepson Dakota, who are both members of Team Alberta.
She would go onto say that, being able to walk through the Opening and Closing Ceremonies with them was an incredible experience and something she will never forget.
In Calgary, the team showed tremendous heart and drive when they were down 2-0 in the finals and faced that adversity head on.
She remembers giving a pep talk to the team with the other coaches, trying to will them towards a comeback win, and credits the players for being able to come from behind and win the gold.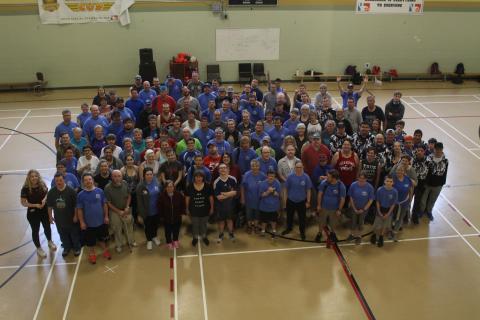 Kim describes the moment winning that tournament as overwhelming with tons of emotion and happy tears from the player and coaches.
Kim fondly remembers the moment her kids found out they were going to Nationals:
"WELL, I HAVE A STEPSON AND HE KNEW BEFORE I DID, SO HE CAME RUNNING UP THE STAIRS AND THEN MY BIOLOGICAL SON CAME HOME FROM SCHOOL AND, I SAID WE'RE GOING TO NATIONALS AND YEAH, THEY JUST HUGGED AND SCREAMED AND YELLED AND, YOU KNOW, IT WAS EMOTIONAL – THAT'S FOR SURE."
Kim made sure to state that she was incredibly proud of her boys and the team.
She believes that while the coaches were able to help them along the way, this group of players is responsible for their incredible achievement.
They are training hard every week and it will surely show when they drop the puck in Thunder Bay.
We are sure Kim will help the Wetaskiwin team overcome their next challenge and give Nationals everything they have got.
Join us in wishing Kim the best of luck in Thunder Bay!