Meet the Pack: Kolby Roasting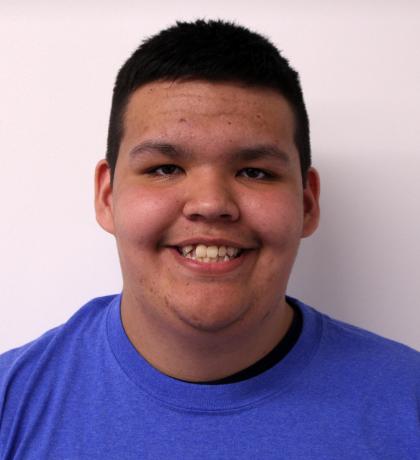 Kolby is Team Alberta's youngest floor hockey player and he will be competing at his first ever Nationals when he makes his debut in Thunder Bay.
At only 14-years old, Kolby is looking to help his Wetaskiwin team win gold at Nationals and he has been working hard to reach that goal.
His journey with Special Olympics started through his mom Kim, who is the Associate Coach for the Special Olympics Alberta-Wetaskiwin floor hockey team.
"I started out watching my mom coach," says Kolby.
"I was lost and coach Blain (Fuller) saw something in me that I didn't. I want to work hard with my teammates to achieve that gold medal at Nationals."
Beyond encouragement from his coaches, Kolby says his whole family supports him in his Special Olympics pursuits.
"MY INSPIRATION IS MY FAMILY," SAYS KOLBY. "THEY SUPPORT ME IN EVERYTHING I DO AND THEY ARE MY NUMBER ONE FANS. MY HERO IS MY PAPA (GRANDFATHER), BECAUSE HE IS A LEADER, A PROVIDER, AND HE NEVER GIVES UP. [HE] ALWAYS TELLS ME THAT I'M DOING GREAT AND THAT HE IS PROUD OF ME."
Speaking with Kolby, you can tell how much a team-first player he is.
In fact, that and his sportsmanship he stated are some of his best qualities that he brings to the team.
Outside of being a good teammate, Kolby says he's been working on getting faster and more in shape, so that he's more confident getting into the corners and battling for the puck.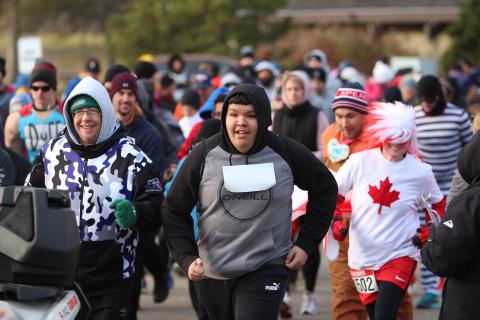 To help him get there, Kolby has been training out of his hometown of Wetaskiwin.
There he has been attending yoga classes to work on his flexibility and has been hitting up the Manluk Centre to workout at the gym and swim laps in the pool.
All of that work has been getting him closer to reaching his goals of becoming a stronger and faster player.
Kolby has also been working on eating healthier, walking more, and watching his sugar intake.
Clearly, Kolby is committed to becoming a better athlete for himself and his teammates.
But hard work pays off and now he is a member of Team Alberta. This is what he had to say about making the team and representing Alberta on a national stage:
"IT MEANS EVERYTHING, I FEEL I HAVE A PURPOSE AND THAT I CAN ACCOMPLISH A GOLD MEDAL."
Help us in wishing Kolby and his teammates the best of luck at Nationals with Team Alberta!