Meet the Pack: Mitchell Banks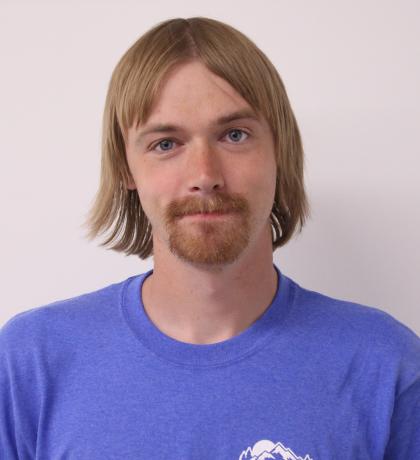 Camrose 5-pin bowler, Mitchell Banks has been hitting the lanes with Special Olympics for the past 8 years and after an incredible performance with the Camrose Strike Force at Provincials he will be heading to his first Nationals.
Mitchell bowls with his Strike Force teammates under the tutelage of Team Alberta bowling coach Faye St. Onge and Special Olympics Alberta-Camrose at Tabb Lanes.
Getting the chance to represent his province is something Mitchell relishes and when asked what Team Alberta represents to him, he said "courage."
Courage is an apt word for Mitchell who will not only be bravely representing his province for the first time, but also traveling on a plane for the first time – an experience he is really looking forward to.
Mitchell is quite a versatile athlete having competed in a variety of sports throughout his time with SOA-Camrose including softball, basketball, soccer, curling, and swimming.
He said he really enjoy bowling because of the team aspect and the sportsmanship and friendship that is built through hundreds of games together at the alley.
Mitchell said this is the overall vibe that he gets from competing in Special Olympics adding that athletes should join if they are looking for "friendship, fun, and strength."
For Mitchell he has a personal hero that inspires his play, his brother.
Mitchell said that he helps him focus on his sport, which makes him play his best.
When Mitchell is not bowling he is working at Smitty's in Camrose, a job he has held for five years now.
But he admits that he loves training, stating that he gets out with the team 2-3 times every week.
Even during this latest cold snap the Camrose Strike Force, braved the elements to meet at the lanes twice to make sure they stay prepared for Nationals in just over a month.
We cannot wait to see Mitchell and the rest of the Camrose crew bowl and strike up some memories at the Special Olympics Canada Winter Games 2020.
Join us in wishing Mitchell all the best in Thunder Bay!