Meet the Pack: Nikki King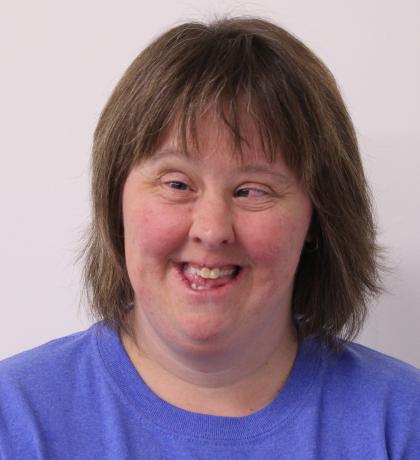 Two things always remain true when it comes to Nikki King – she is always going to try her best and she is going to do so with a huge smile on her face.
The 37-year-old brings positivity and experience to Team Alberta 2020 where she will compete as part of the snowshoe team.
Even though she is on Team Alberta now, Alberta is not where she started her Special Olympics journey.
Nikki started with Special Olympics over 20 years ago in Corner Brook, Nfld., which is also where she found her love for playing sports.
"I really love Special Olympics – I have so much fun, meets lots of people, [and] made a lot of friends," says Nikki. "Some I know will be lifetime friends, lot of parties and it really keeps me busy."
Nikki has also been inspired by anyone who does their best in Special Olympics, has a positive attitude, and shows good sportsmanship she says.
Now representing a different province, she is excited to compete for Alberta and face off against some old teammates in Thunder Bay.
"I AM SO HAPPY TO BE PART OF TEAM ALBERTA AND I CAN'T WAIT TO RACE AND DO MY BEST," SAYS NIKKI. "MAKE SOME NEW FRIENDS, MEET SOME OF MY OLD FRIENDS, GIVE IT ALL I GOT AND HAVE LOTS OF FUN."
Nikki is no stranger to National competition having competed in the 2002 Special Olympics Canada Summer Games in athletics.
Although she has not been snowshoeing for long, she has already proved to be a natural, winning a bronze medal in 2016 at the Winter Games in Corner Brook.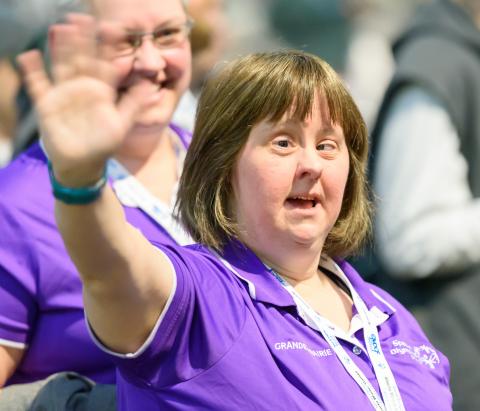 Since moving to Alberta, Nikki has found a new training home at the Eastlink Center in Grande Prairie.
Her mom and sister are in her corner, helping her train and prepare for Nationals, but she has also been working with snowshoe coaches Lyndon Chubbs and Marie Powell to make sure she is at her best come February.
Lyndon has given Nikki home exercises that will help build up her muscle strength and endurance. She also met up with her coaches and teammate Jenny Murray to train in Edmonton earlier this month.
At the Eastlink Center, Nikki swims, does laps at the track, and works out in the gym.
She also walks for at least an hour a day.
Beyond all the training and exercises she does, Nikki is eating healthy to keep herself ready for Thunder Bay.
All of the training Nikki does helps her with what she says is the best part about her game.
"I THINK MY DETERMINATION IS PROBABLY THE STRONGEST PART OF TRAINING," SAYS NIKKI. "NEVER GIVE UP IS WHAT I KEEP SAYING TO MYSELF."
With the Nationals quickly approaching, Nikki is focused on trying to win a medal, but if she doesn't accomplish that, she would like to beat her personal best.
And she will do so all with a smile.
Please join us in wishing Nikki the best of luck in Thunder Bay.