Meet the Pack: Shaun Pydde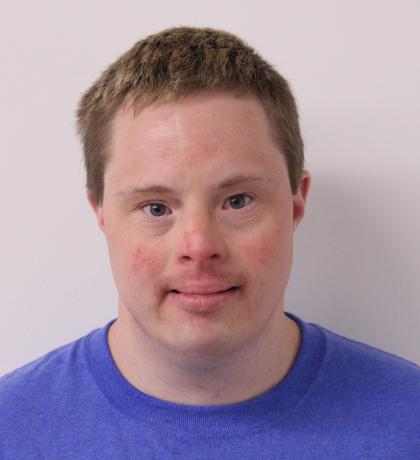 Shaun Pydde is set to represent Team Alberta once again when he hits the sheet for the Special Olympics Canada Winter Games 2020 in Thunder Bay.
He competed at the Nationals in P.E.I in 2004 and won a bronze medal in floor hockey. Now at age 35, he will be swapping his hockey stick for a broom.
Shaun is one of three athletes representing the small town of Millet on Team Alberta, but he competes with Special Olympics Alberta-Wetaskiwin.
He trains in Wetaskiwin with his teammates and the tutelage of Don Striker and Sheana McDermott.
"I am pretty proud to be a part of Team Alberta in curling this year," says Shaun.
Shaun is training hard on-and-off the ice including training at the Manluk Centre, where he does fitness training at the gym and swimming, which he mentioned was his best sport.
But he says that a new training regimen has been beneficial this time around.
I started doing yoga, which I have never done before and really like it," says Shaun. "I am also doing swimming, gym fitness and will try some kettle bells."
There is plenty of support for Shaun in his training, especially from coaches and volunteers who are helping prepare him for the upcoming Nationals.
He is guided by Team Alberta curling coaches Sheana McDermott and Don Striker, along with Blain Fuller who assists Shaun as a training coach, and his mom Jan, who is one of the floor hockey coaches.
Shaun is improving his curling skills every time he gets out on the ice, but he stated that the best part about his curling game is definitely his sweeping ability.
Another strength of Shaun's is his versatility – being selected to Team Alberta multiple times for different sports.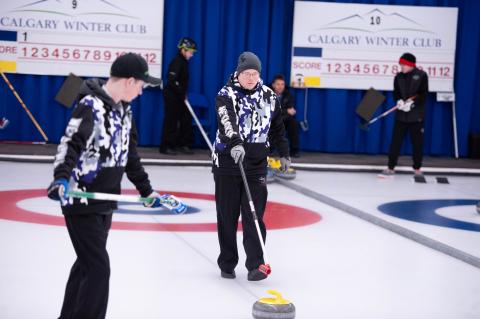 Shaun loves playing sports and having fun with his teammates allows him to grow as an athlete.
This love of sports extends to watching his favourite athlete Tiger Woods.
Shaun had this to say about why he got into sports and why he pursues them as much as he does:
"I GET A LOT OF ENCOURAGEMENT FROM MY PARENTS, FAMILY, RELATIVES AND COACHES TO CONTINUE WITH SPORTS, HAVE FUN AND MAYBE WIN SOME MEDALS. I REALLY LIKED DOING SPORTS IN SCHOOL WITH PHYS. ED CLASSES AND GOT INVOLVED IN SPECIAL OLYMPICS WHEN I FINISHED SCHOOL."
Now in his 20th year with Special Olympics, Shaun's goals for curling will be to work as hard as he can and try to make Team Canada for Worlds in 2021.
To get to that point Shaun says his coaches are pushing him to get stronger, while working on his endurance, and brushing up on his curling skills and strategy.
Shaun can't wait to be curling across the country in Thunder Bay and we can't wait to cheer him on.